About Us
Real Chill's employees are all reliable and trustworthy and we strive to ensure that all service provided is exceptional! We invest in our service technicians by performing onsite training, and stay up to date on all new rules, regulations, and equipment by enrolling in offsite training with different distributors and suppliers. We take pride in knowing that our employees have remained with Real Chill through the years, and believe that this longevity shows in your home through their hard work and great service!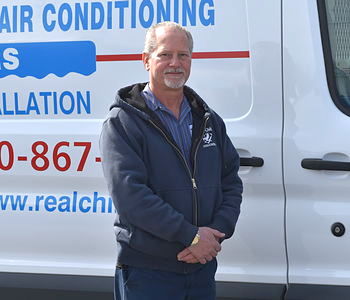 Robert Rentz, President
Rob has over 35 years of experience in the heating and air conditioning industry and after 10 years in the business opened Real Chill. He takes immense pride in providing quality, honest, reliable service to his customers and maintaining long lasting relationships. You will always find Rob with a cigar in hand while relaxing by the pool, or on his boat, Reel Chillin'.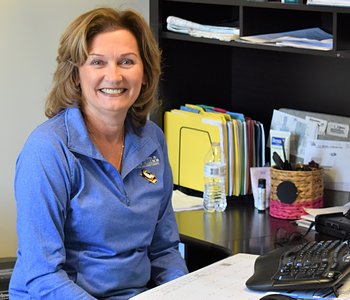 Evelyn Rentz, Vice-President
Evelyn joined Real Chill in 1999 to assist with administrative duties and is now responsible for all accounting, human resources, purchasing, and preparation of proposals. Her weekends are spent with family and friends boating on the Chesapeake Bay and by the pool!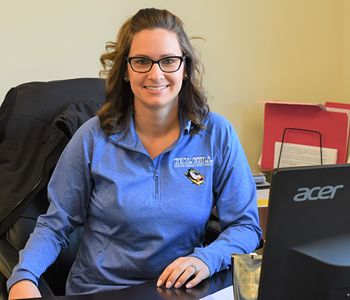 Amanda Swann, Operations Manager
Studied at Salisbury University and graduated Magna Cum Laude with a Bachelor's Degree in Psychology. She is the daughter of Robert & Evelyn and oversees all scheduling, preventative maintenance contracts, and day to day operations. In her free time she enjoys being outside, camping, boating, and spending time with her friends, husband, and children: Adalynne & Hudson!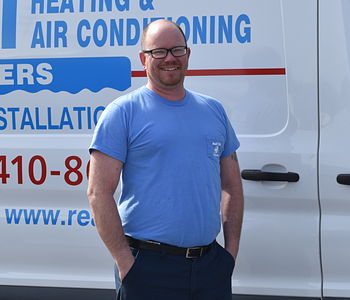 James Hall, Master Service Technician
James has been in the industry for over 27 years and with Real Chill for over 16 years specializing in heat pumps, oil boilers/furnaces & pool heaters. Being outside most of the day, in different locations, working on different equipment are just a few of the reasons he enjoys the HVAC industry and has remained loyal to Real Chill because of our family owned, local operation. Residing in Dunkirk with his wife and son, James enjoys fishing, re-building and working on cars, & tinkering in general.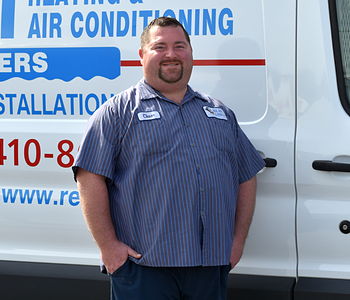 Chase Bennett, Service Technician
Chase has been in the industry, and with Real Chill, for more than 11 years and specializes in heat pumps, installations and replacements. He enjoys helping people with their HVAC needs and the challenges that come with troubleshooting equipment. Riding his motorcycle, boating and spending time with friends are a few of his hobbies!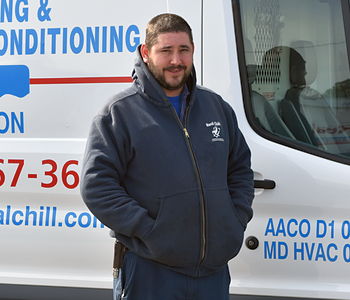 Charlie Kane, Service Technician
Charlie has been with Real Chill for over 18 years and began working with us after graduating high school. He loves the challenge of working on all different makes and models of equipment and seeing our loyal customers year after year. He loves that this is a family business and we have morning chats every day! Residing in Chesapeake Beach with his wife, Charlie enjoys fishing, bow hunting, and working on cars.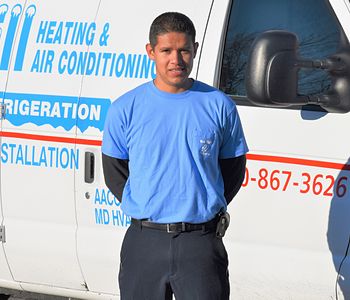 Ricardo Vasquez, Service Technician
Ricardo has been in the HVAC industry for over 3 years and recently joined Real Chill working as an installer and preventative maintenance technician. He resides in Dunkirk with his wife and 3 sons and when not working he spends his time playing street hockey and football with his boys!