Preventative Maintenance Plans
Your heating and cooling systems endure a lot of wear and tear throughout the year and in order to ensure they continue to work properly preventative maintenance is necessary. At Real Chill Heating and Air Conditioning we are proud to offer multiple affordable maintenance plans to home and business owners.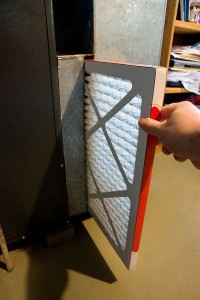 Regular maintenance of your heating and cooling systems is highly recommended for multiple reasons:
Decrease probability of costly repairs – Scheduling regular maintenance can greatly reduce the potential for a costly service down the road by as much as 95%. Although it is impossible to avoid all HVAC repair situations, preventive care can save a lot of money on unanticipated heating and cooling emergencies.
Increase the life expectancy of your unit – Equipment that is clogged with dirt, dust and grime has to work much harder and longer to create the same amount of heating or cooling, which leads to early burnout and failure.
Lower utility costs and increased efficiency – The use of high-performance HVAC equipment can result in considerable energy, emissions and cost savings of between 10%-40%.
Improved Air Quality – Indoor air quality can be affected by dirty coils and blower parts within your air conditioning unit. This raises many health-related concerns, such as pollen, fungi and bacteria buildup, that you could be breathing in on an everyday basis.
All of our Residential Preventative Maintenance Customers receive priority service when their heating and cooling systems are malfunctioning.
We offer Preventative Maintenance Plans for Commercial Customers as well. If interested in receiving more information please contact us today!